Sign up to receive Keep Trucking Safe E-news in your email here.
---
New safety training materials
James Maltby Recognized with Patriotic Employer Award

James Maltby was recently recognized by the Office of the Secretary of Defense as a Patriotic Employer. This award recognizes employers that give high levels of support to their employees who are part of America's National Guard or military reserves.
Click here to download more of the story (195 KB PDF).
Honoring Mike Southards for a lifetime of achievement in safety

Because Mike Southards is a modest man, he did his best to refuse me an interview. I persisted. The Washington Trucking Associations (WTA) recently honored him with The Lifetime Achievement Award for Safety.
Years ago, Mike helped craft the award and determine its requirements so he claims he doesn't qualify – that he was only doing his job, not doing anything extra like the other recipients.
Mike recalled former honorees... Click here to download more of the story (306 KB PDF).
The wildly popular jump force simulation is now a training course!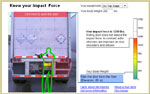 Most of us don't want to be told to do something without understanding why. Here's a fun method of teaching why 3 points-of-contact is better than jumping from the cab or trailer. Take your new hire or monthly safety training to the next level using this quick interactive training.
Click here to launch the training course.
Will Jones, Safety professional of the year - making sure everyone goes home safe

Although he wasn't raised to think about safety, when he found himself responsible for the lives of the people that he managed, he knew his greatest responsibility was to make sure that everyone went home safe at night....
Click here for entire story (180 KB PDF).
What is safety climate anyway?

Safety climate is the new catch phrase in occupational safety circles. But what is it? And what does it mean to your company? Find out in this 5 minute training:
Click here to launch the safety climate training. (Put on your headphones)
Is it necessary to report a close call?

Yes! A close call should be reported to the supervisor, safety director and safety committee so a prevention plan can be established. This safety poster reminds workers to report close calls. Click here to download the poster (658 KB PDF). Print on letter-sized or 11x17 sized paper.
Have you considered a mentorship program?

Mentorship is good for the mentor, the mentee and your bottom line. This tip sheet will give you some ideas to get one started at your company. Click here for the tips (291 KB PDF).
Take time to review your APP
Click for more information on safety plan (APP) development (194 KB)
How to develop an effective safety committee (305 KB)
---
Occupational health success stories
Partnering for success Our work in Washington is featured.
Technical Report
Trucking Industry: Examining Injuries for Prevention, Washington State, 2006-2012
Published November 2014
This report analyzes data from the Washington State workers' compensation fund over the years 2006-2012 to target injury prevention activities where they will be the most effective.
Click here to download the entire report (6.8 MB, it may take a few minutes)
If you want to print just your section, click here to be taken to the technical report page.
---
Why do we appreciate truckers?
This infographic by Trucker Classifieds depicts why we appreciate what they do and the injury data that we have collected gives us reason to want to keep them safe.
Click here for injury data report (940KB)
---
Who are we?
Trucking Injury Reduction Emphasis (TIRES)
TIRES is a research project developed by the SHARP program at the Washington Department of Labor & Industries. SHARP's research shows that trucking has some of the highest claims rates and costs in the State of Washington.
Industry and labor groups have a common goal to improve workers' comp rates by decreasing the number of work-related injuries in trucking. Our target - making the riskiest job tasks safer.
The Injuries
The most common and costly injury types in the trucking industry:
Slips, trips, falls
Strains & sprains (Musculoskeletal disorders)
Getting struck by or against an object
Motor vehicle collisions
The work activitites that attributed majority of injuries:
Loading/unloading and material handling
Exiting the cab or trailer
Walking around the yard, terminal or customer site
Tarping/strapping a load
TIRES continues to develop materials for training in the safest methods known to get the important work of trucking accomplished.
How It Works
The TIRES research team is working with industry leaders, safety and health professionals, employers, drivers, warehouse and dock workers, and many others to develop educational materials that identify hazards and provide low-cost, simple solutions to prevent injuries in the trucking industry. We will also be visiting worksites to identify best practices and pilot test new ideas aimed at reducing the target injuries. This work is paid for by a grant from the CDC/NIOSH and the Washington State Department of Labor & Industries.
TIRES Stakeholders
Our dedicated steering committee
Washington Trucking Associations (WTA)

Smart Association

Washington Refuse and Recycling Association (WRRA)

Teamsters Local #252

Republic Services
Bates Technical College, Truck Driving School
Individual trucking employers
Individual owner operators
Supporters from around the globe
National Institute for Occupational Safety and Health (CDC/NIOSH grant #U60 OH008487)

Alabama Trucking Association Workers' Compensation Fund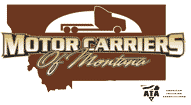 Motor Carriers of Montana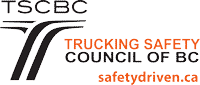 Trucking Safety Council of BC
Washington State Patrol, Commercial Motor Vehicle Division